Tugboat Floor Gets Marine Paint Epoxy System
Epoxy, urethanes, polyaspartics, solvent and water based sealers provide unique protective solutions to concrete, metal and steel surfaces. There are many coatings we use, each with their own unique characteristics and function.
In this project, we resurfaced the floors in the bathrooms of a 100 foot tugboat in Portland Harbor. For this project the process was to grind the surface, then apply a thick coating with decorative epoxy chips in tan color. This is not your ordinary marine paint.
Project Summary
Location – Portland Oregon
Property  Type – 100 foot tugboat
Scope – Grind 3 concrete bathroom floors after vct tile and adhesive had been removed. Seal floor with 2 component caulk where floor met wall. Then apply polyuria system to floors and walls up to approximately 2 inches. This makes floors easy to clean.
Problems – floor was in rough shape. Adhesive was a challenge to remove in a small space. Time was limited to 2 days for completion.
Solution – Polyurea coating with color flake chips. Non slip surface able to withstand abrasion salt water and regular cleaning.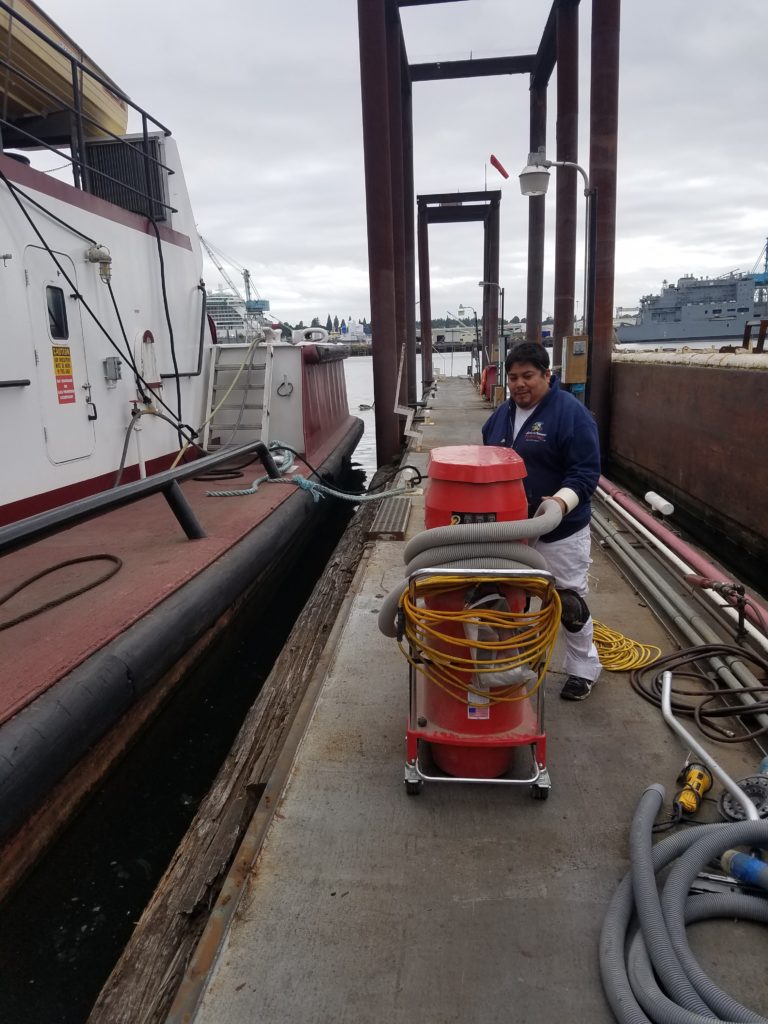 Epoxy, Urethane and Sealers – Portland Oregon
We have been in the commercial painting and coatings business for over 50 years serving customers from Salem to Portland Oregon.