Smith and Company Painting has been in business for over 50 years serving commercial and residential customers. We started as a house painting business expanding our expertise into all types of coatings for wood, concrete and steel surfaces.
Benefit from Smith and Company Paint Systems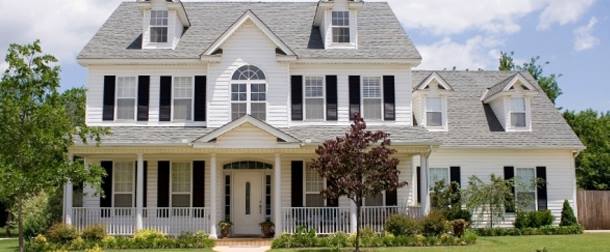 We have spent years continuing to perfect our systems both in our office and in the field. When you contact us, we immediately set up a time to meet you and view your property.
After we discuss your requirement with you, the next step is to prepare a detailed proposal with prices detailing the scope of the project.
Proving a detailed proposal ensures you are getting what you are paying for. Though this seems simple and obvious, many companies lack the discipline of detail. This avoids misunderstandings at the end of the project.
Once you choose Smith and Company we put you on our schedule with specific dates to start and projected times to complete your project. You won't be wondering when we are showing up or where we went during the middle of the job.
When our Smith and Company Trusted Pros show up to start, every step of the project is followed with a checklist. Checklists ensure we do not overlook any step. Our checklist system keeps the project moving like clockwork. Each project is managed extremely carefully from start to finish. You can be confident you are getting exactly what you paid for, on time, on budget.
Commercial and Residential Projects
Northwest Food and Beverage Members – We are members of the Northwest Food and Beverage Association. We provide concrete and epoxy flooring to solutions to restaurants, cafeterias, food processing facilities, bakeries and industrial facilities.
Commercial Painting– If you need painting or a concrete floor coating system, we have many options. Epoxy, urethanes, polyaspartics, polishing, waterproof, non slip and specialty coatings for concrete and steel surfaces.
Residential Homes – We started in the residential home painting business. Today, we are more active than ever with our home painting division. Interior and exterior walls, siding, cabinets, fencing and more.
---
Areas We Serve
We serve customers in Portland, Beaverton, Lake Oswego, Marylhurst, Gladstone, Tualatin, Clackamas, West Linn and surrounding areas.
97201 97202 97204 97205 97206 97207 97208 97209 97210 97211 97212 97213
97214 97215 97218 97219 97221 97222 97223 97225 97227 97228 97232 97238
97239 97240 97242 97251 97253 97254 97255 97256 97258 97259 97268 97269
97271 97272 97280 97281 97282 97283 97286 97290 97291 97292 97293 97294
97296 97298 97299