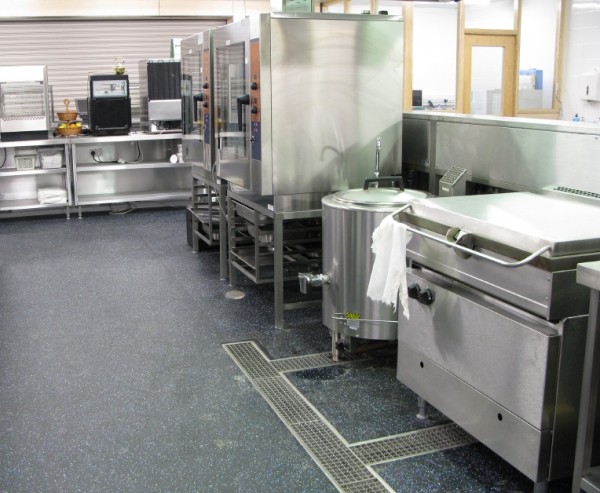 Smith & Company Painting offers Food and Beverage Epoxy Floor solutions and other coating systems for restaurants, cafeterias, bakeries, grocery stores and food preparation facilities. Installing these systems requires a specific skill set and experience. We guarantee that all of our professionals are capable of installing the correct flooring system to meet each and every customer's needs in an efficient manner. We do everything we can to minimize disruption times so that businesses may begin using the flooring as soon as possible.
Areas we service
A number of different areas in food and beverage facilities need special epoxy floor solutions. We offer a variety of different types of flooring. We will work with each customer to select the best type of system for their needs. Some areas have various types of flooring that will meet the requirements, while others only have a few different acceptable options. Below are the different areas of a food and beverage facility that may require special flooring:
Central utilities
Chemical containment areas
Dry processing areas
Equipment washing and cleaning areas
Fry lines
Kill rooms
Laboratories and testing zones
Loading docks, packaging areas, and shipping areas
Lobbies and reception areas
Locker and changing rooms
Maintenance areas
Mechanical equipment storage
Warehouses and storage areas
Water rooms
Wet processing areas
Food and Beverage Epoxy Floor Solutions From Portland to Salem Oregon
In addition to assisting customers with selecting the best material for their  needs, our professionals will also assist in other aspects of food and beverage epoxy flooring, such as appearance. Our solutions can be completed in a number of colors to create an environment that is both safe and aesthetically pleasing.