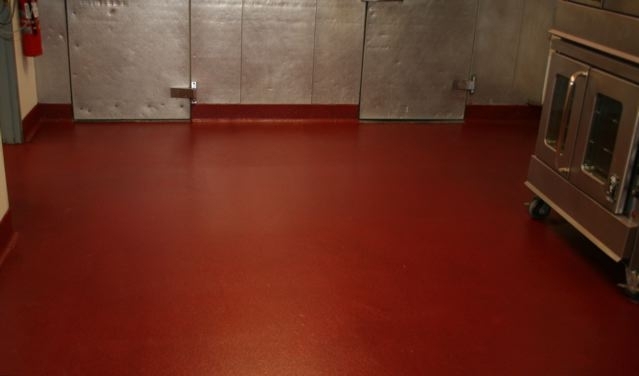 Smith & Company offers a wide variety of commercial kitchen flooring solutions. Because these kitchens deal with food that is being prepared for consumer consumption, there are a variety of specific regulations that must be followed. These regulations determine the kind of floors and materials to use in creating them. We have experience working with a wide variety of epoxy systems that are rated for commercial restaurant operations.
Areas that require specialized commercial epoxies
While the food preparation and kitchen area are the most important and highly regulated section of a commercial restaurant, it is not the only area that needs specialized floor surfaces. Here are other areas of a restaurant that may also require the features of epoxies and resin coatings:
Dishwashing area
Food storage pantry
Freezer area/cold storage
Front of house/dining area
Fry line
Janitorial area
Office area
Ovens
Restrooms
Walk in box
Specialty Commercial Coatings Portland to Salem Oregon
There are a number of different types of systems for commercial operations including:
Decorative quartz  – aquarmor ceramic carpet and fastop ceramic carpet.
Decorative flake including mosaic, bio-flake, and TMP #115-U2.
Therrazzo and thin-set epoxy.
Solid-colored coatings – aquarmor slurry and fastop S.
Resilient  – softop, epo-flex MER, and chip resistant.
Hardeners and densifiers – sherguard and sherhard.
We apply the epoxy flooring kitchen systems from the Sherwin Williams Salem Oregon solutions chart below.  Our service areas include Beaverton, Lake Oswego, Tualatin and more!