Concrete floor coatings are not only great at protecting your floor from moisture damage and wear and tear, you can also use decorative concrete coatings to match the style of your home. Customizing a concrete floor is a great way to add character to any residential space.
Decorative Concrete Coatings
If you want to get creative with your concrete floors, here is a list of some design options that range from subtle to breathtaking: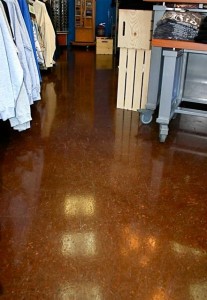 Colored

Going with this reserved style allows you to choose a specific color to match the color palette of the room. You can also go with a neutral color to give yourself the flexibility of changing the color scheme of the room in the future.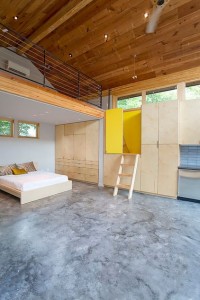 Cloudy

This decorative method produces a design that is exciting, but not distracting. This technique is excellent for adding character to an exercise room, entertainment room, or even a bedroom for the kids.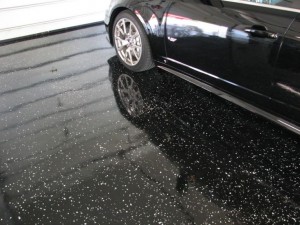 Stars

Known as a paint chip system, this technique starts with a solid color base and then colored flecks are added to create the mesmerizing speckles. Using this style is a great way to turn a boring garage into one with class, without taking attention away from the vehicles themselves.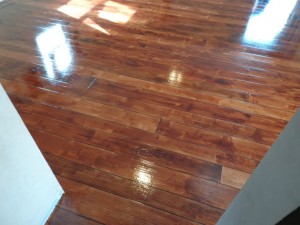 Hardwood

Though not limited to hardwood, decorative concrete systems can be customized to look like any type of flooring material. If you want hardwood floors in your house, but are worried you might scratch them, this style is made for you. Because of concrete's resilience, you can get the same look as hardwood without the worry.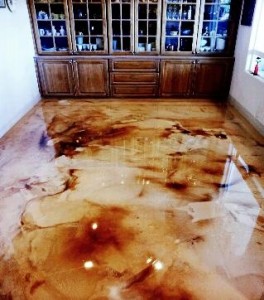 Blended

Combining two colors in a blended or swirling design produces a style that allows you to bring together two colors in a room that might otherwise clash.
As you can see, there are many different ways to get creative with decorative concrete coatings. If you would like one of these applied to your concrete floors, or if you have an idea for a design of your own, contact the trusted professionals at Smith & Company Flooring to get an estimate.