If you're thinking about calling garage floor epoxy installers for estimates, you should be prepared for the typical questions every professional will ask. Knowing the answers ahead of time will help you and the installer get on the same page about what you're looking for in your concrete coating. It'll also alert you to any floor epoxy installers who might not be as professional as they appear.
Preparation
The first questions professional garage floor epoxy installers will ask will relate to the physical aspects of the concrete: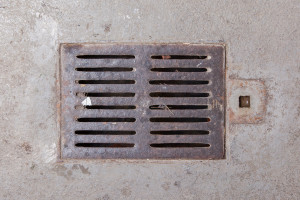 1. What's the surface area of your concrete floor? The installer will most likely measure the surface area themselves, just to be sure, but having a good estimate will give them a heads up of what to expect.
2. Does your garage have a floor drain or pillars? Having a drain or pillars present means the team will have to account for that in their preparation time.
3. How old's the concrete flooring? If the concrete is new, it may require additional time to cure properly before adding a coating. If the concrete is old, it may have cracks or wear that will need to be addressed.
4. Does the floor have a coating or texture already? You concrete flooring may be textured or coated with an existing material that needs to be removed before a new coating's installed.
5. What's the main use of the flooring? Professional installers want to know if the flooring is used in a garage, man cave, or storage area. Knowing this will help them make sure they use a concrete coating with sufficient resilience.
Installation
After they get the information about the floor, they'll ask you about installation. This will help prepare them for what to expect when the come to install the concrete coating:
6. How long do they have to work on the project? Epoxy coatings need time to cure before they can be walked on. If necessary, fast-curing epoxies are an option.
7. Will the homeowner be present? There are benefits both to having the homeowner present or not. In either case, it's best if the installer knows, so that they can plan ahead.
8. What's your budget? Installers want to make sure the best coating is installed to match your needs and knowing your starting budget will help them make a recommendation.
9. What's the climate like in your garage? Temperature, humidity, and light levels all can have an affect on the installation of the concrete coating and it's good for the installer to know.
Being able to easily answer these questions will make sure the project moves along as smoothly as possible. When you're ready to get an estimate for your concrete coating project, be sure to contact the trusted professionals at Smith & Company Flooring.