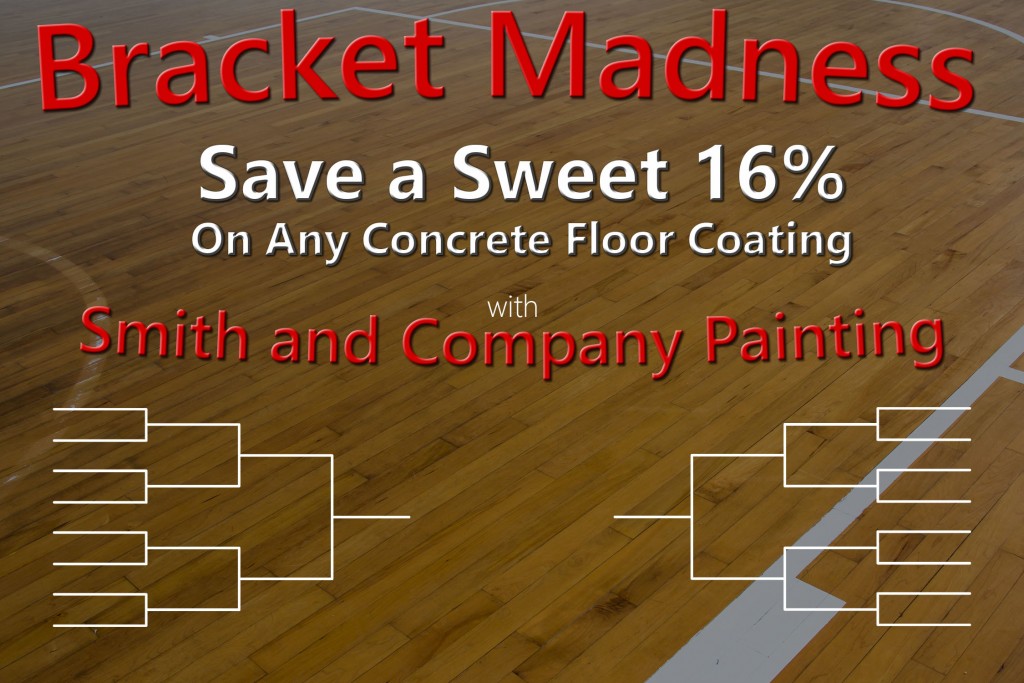 The NCAA March Tournament will begin soon so we are offering a Sweet 16% discount on a new concrete floor coating. Use it to give your Man-Cave a new look or protect the floor in your garage.
To get the discount, just fill out the form below and we will contact you to set up an estimate.



This contest is not endorsed by, associated with, or sponsored by, the National Collegiate Athletic Association ("NCAA"), its members or partners.