Industrial floor epoxy coatings are designed for specific industries. Whether you produce microchips or bake snacks, you should find the epoxy that is best suited for your line of work. In this blog, we'll look at a range of industries and outline the best floor epoxies based on your industry's needs.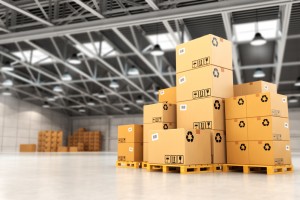 Low Impact Industries
If your industry produces a minimal amount of wear and tear to the floors, such as a small to medium sized warehouse, consider using a broadcast system. These concrete coatings provide a decorative look that's perfect for light and medium duty floors. They offer a finished product that's durable, resistant to being slippery, and visually appealing. Another option would be a polished concrete floor. Concrete polishing is a cost-effective way to create a great looking floor that's also very durable.
Chemical Industries
If you're in an industry that regularly uses chemicals, such as manufacturing, consider using a Novolac System or a High Build Epoxy Coating. The Novolac System is chemical-resistant and is able to withstand both acids and some chlorine-based solvents. The High Build Epoxy Coating not only handles moderate traffic and chemical spills but can come in a variety of colors as well.
Client Facing Industry
If your industry is visible to clients and needs to look great, such as an automotive showroom, consider using Decorative Concrete or Paint Chip Systems. With a decorative concrete system, you can customize the color, texture, and design to make the concrete floor look like anything you can imagine. The use of a concrete sealer, river rock binder, and metallic powder creates a product that not only looks great but will last a long time. The Paint Chip System works by adding paint chips into the concrete flooring, creating a unique look. The paint chips can be in a random pattern or they can fully cover the concrete flooring.
If your industry doesn't fall into one of these categories, call the professionals at Smith & Company Flooring for a consultation. We will be able to find the perfect industrial floor epoxy for you.