Epoxy Contractors and Installers Salem Oregon
Smith & Company Flooring are epoxy floor coating specialists and painters. We have been servicing commercial, industrial and residential throughout Oregon for over 50 years.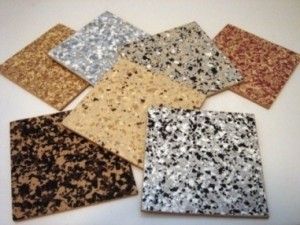 Our Services:
Industrial Floor Coatings – High performance flooring systems with hot tire and chemical resistance. Our coatings include specialized Secondary Containment systems. Contact us to discuss chemicals or hazardous waste and EPA requirements. Joint and crack products, primers, base coats, horizontal to vertical transitions, Novalacs, vertical applications.
Commercial – As epoxy floor experts, we provide coating solutions in restaurants, commercial kitchens, retail stores, medical facilities, schools and universities, municipal buildings, air craft hangars and airports.
Residential – Garage floors, work rooms, basements, porches, playrooms.
Painting – Interior and exterior walls, building facades, cabinets.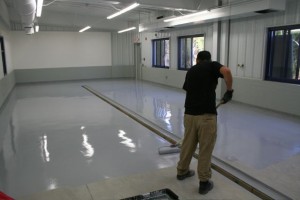 We have an extensive portfolio of completed projects and numerous references we can provide. All our employees are experienced and trained, drug tested with completed background checks. We are fully licensed and insured with one of the first license numbers in the state.
We provide a full spectrum of services based on our clients budget, desired function and design. Our floor coatings have many options including base grays, tans, safety colors, decorative chips or quartz as well as OSHA approved slip resistance levels.
Most of our flooring projects range from $3.00 – $7.00 per square foot. Each project starts with prop[er surface preparation including grinding, joint and crack repair. Coated cove moldings are available.
Epoxy Flooring Contractor – Local Areas We Serve
We are epoxy floor coating experts and professional painters in Salem Oregon 97351 and surrounding areas including Eugene Oregon 97043 , Dallas 97338, Keizer 97304 , Silverton 97381 , Stayton 907385 , Jefferson 97352.
Contact Smith and Company Epoxy Contractors to arrange for an inspection of your property and for a free price quote. We do small jobs from 500 SF to as large as 100,000 SF.