Why Surface Preparation is Critical For Long Term Performance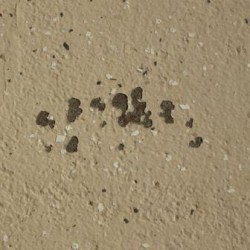 Photo 1
In the first photo at left, you will see a do-it-yourself garage floor that is chipping. Liquid acid gets trapped in pin holes of concrete floor then reactivate when trapped by epoxy paint. Unsightly chips are the result. The right solution is grinding the floor first, fixing all cracks with proper material, then apply two or more epoxy coats.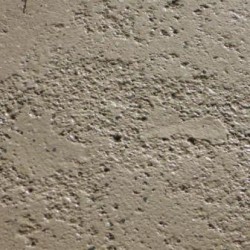 Photo 2
Failure to grind garage flooring yields inadequate results. Thin epoxy paint and improper surface prep will trap dirt. It might look good for a few weeks but will become an eyesore as dirt builds. We recommend long term solutions with high performance epoxy.
Epoxy Contractor Tips #1: Crack Repair and Floor Grinding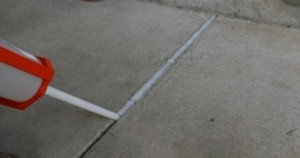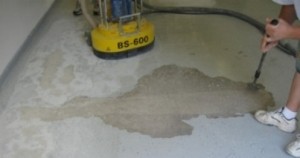 Not all crack repair products work the way they should. We apply a crack repair filler that adheres to the primer coat with enough flexibility to move with slight movements in the floor. The right system for your floor needs  will avoid delamination and bleed through to their decorative top coats.
Epoxy Contractor Tips #2: Garage Floor Maintenance is Easy
Remove grease spots with Joy and warm water. Joy actually works as a degreaser. Then scrub with a stiff bristle hand broom to remove.
Basic Tools For Cleaning
To clean your floor like new, all you need are a few basic tools. A stiff bristle broom, squeegee, warm water and a small amount of ammonia will clean your floor like new. A wet vac will make the job go a little faster.
Cove Moldings
You may also apply cove moldings to interior walls and coated like shown above. This creates a true seamless floor that is easy to keep clean.
Choosing Color For Your Garage Floor
Numerous colors and decorative chips are available. The choices are vast and can be customized any way you like. The most popular colors are gray and tan.
Oregon, Portland Garage Floor Contractor – Areas We Serve
McMinnville to Portland Garage Floor Coatings . Serving Oregon customers for over 50 years.